What You Should Know About Pregnancy
It can be an exciting moment the minute you get a positive pregnancy test. You are going to become a parent. Of course, there is also so much to think about. One of the most important aspects to focus on is the health of both you and your baby throughout the nine months of your pregnancy. After all, you and your baby's health are of the utmost importance, and we are here to make sure that you get the care you deserve for a healthy pregnancy and delivery.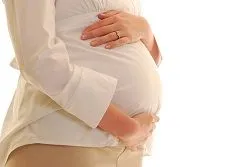 We know that you have your pick of any OBGYN, and we are honored that you have trusted us as your provider throughout your pregnancy. Every birth is unique and so the care we provide is tailored to meet these unique needs. We are here to offer you individualized care and support whenever you need it along the way. Some of the services you can receive when you come into our office include:
Nutritional counseling
Pregnancy screenings
Prenatal ultrasounds and screening
Prenatal care
Labor and delivery care
Follow-up care after delivery (e.g. birth control; postpartum counseling)
Our goal as your OBGYN is to make you feel as comfortable as possible throughout your pregnancy. You should never hesitate to bring up any questions or concerns you have. We are happy to provide you with all the information you need to make sure that you and your baby are always getting the best medical care and treatments available.
During the early stages of your pregnancy, it's important that you visit your OBGYN every three to four weeks. As your pregnancy progresses these visits will become more frequent. During your first visit, we will get as much information as possible regarding your medical history, family history, pre-existing conditions and any medications you are taking. And, of course, will also be monitoring the health of the baby during these visits.
Capital Women's Care Division 66 provides comprehensive OBGYN services for all new mothers, call us today at (301) 249-4090 to learn more! Serving Bowie, Greenbelt, Largo, and North Bethesda, MA.